Nieuws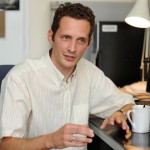 16 september 2015
Sjors Scheres krijgt de KNCV Gouden Medaille voor zijn baanbrekend werk op het gebied van electronenmicroscopie en structuurchemie. De KNCV Gouden Medaille wordt op 1 december uitgereikt tijdens ...
lees verder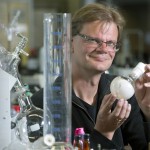 14 september 2015
Awarded for his innovative and insightful development of activity-based protein probes for the imaging and identification of enzymes in health and disease. About the Winner Herman Overkleeft ...
lees verder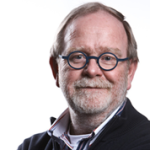 03 september 2015
De KNCV heeft drs. A.J. (Arne) Mast onderscheiden met de KNCV Van Marumpenning. De KNCV reikt de Van Marumpenning uit aan personen die een significante bijdrage hebben geleverd aan de ontwikkeling en betekenis van de chemie voor maatschappij en samenleving.
lees verder